Using Salesforce Path, you can see a record's progress through a process in a chevron diagram, along with key fields and guidance for each stage.
It can be used on Opportunity, Lead, Campaign, Contract, Order, and even custom objects.
If your organization uses record types, adding Path is an added bonus for clearly identifying which record type the record belongs to, for example, a "New business" opportunity Path will look different from a "Renewal" opportunity Path.
Salesforce Path: When to Use It
Through Salesforce Path, users are guided through a series of stages and the expected actions at each stage. Implementing Path can provide you with the following benefits:
➢ New user onboarding, it is especially important if your company is rapidly growing or if there is a high rate of employee turnover.
➢ The following steps should be taken to train users about system changes: Low profile is maintained by the admin. The best way to learn functionality is to do it.
➢ By ensuring that key fields are mandatory and validation rules are in place, you will reduce the likelihood of your users not understanding your requirements, thanks to key fields being available.

What you need to know about creating a Salesforce Sales Path

In Salesforce Setup, navigate to: Path Settings → New Path;
Choose an object, a record type, and a path (if applicable). [Object name – record type name] are aligned.
Choose the Picklist field. Path can be based on any Picklist field (the Picklist values will display from left to right, following how they are ordered in setup).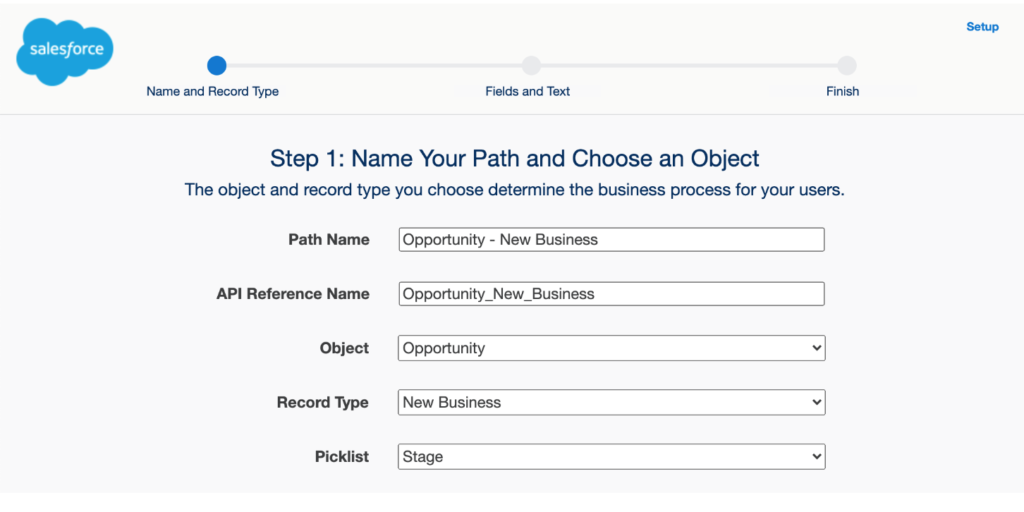 You don't even need a tutorial to add the fields and "Guidance for Success"! Picklist value to build up a picture of what your reps to concentrate on. The text can include up to 1000 characters, including images and links.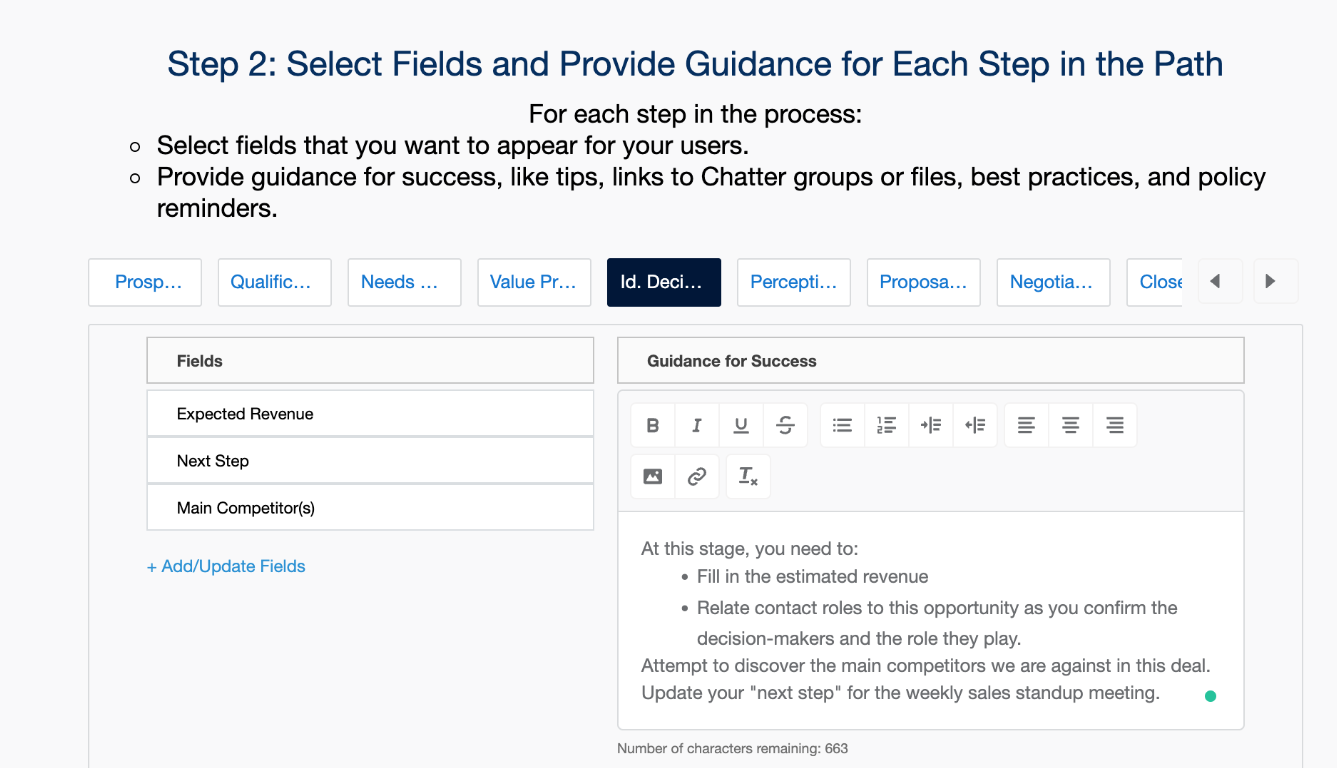 Path components are automatically added to page layouts when you create a Path on a standard object. The Path for a custom object must be added to the page layout (covered later in this guide).
Then there is the result. There are opportunities for new business, new business, and renewal. What are the other paths?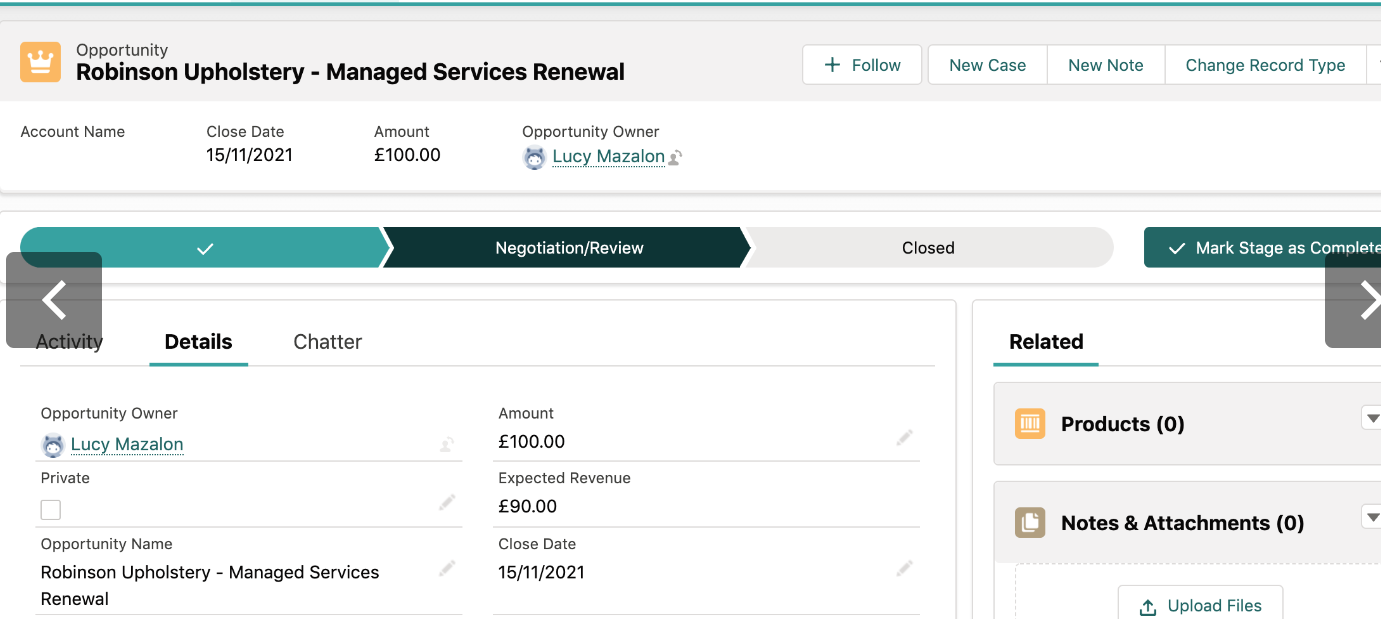 How to Add Salesforce Path to a Page Layout
If you create a Path on a standard object, the Path component is automatically added to the page layout. You'll need to know how to add the Path to the page layout for custom object paths.
The thing is because Path is a Lightning component, you add it to Lightning record pages instead of page layouts.
So, how do you involve a Path into your Lightning page?
↪ Go to any record page and select the cog icon (at the top of the screen) to edit the page. This introduces the Lightning record page configuration dialog.
↪ In the components menu, look for "Path," then drag and drop it to the top of the page (recommended, but you have the freedom to position it anywhere)
↪ Click the "Save" button.