The processing of payments is an essential part of the operations of any modern business. Salesforce is used by more than 150,000 companies as their CRM, so handling billing through Salesforce would only make sense.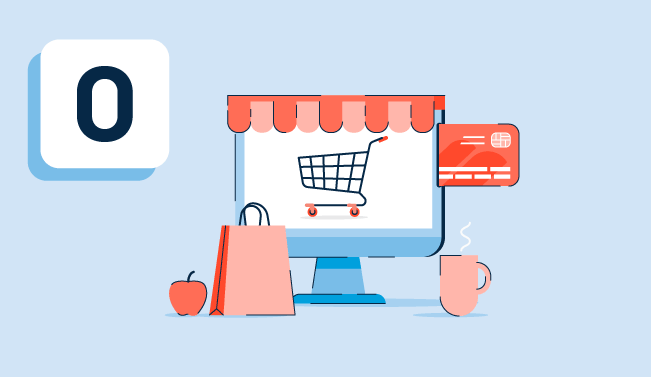 In today's business world, payment processing is a necessity. With Salesforce being used by 150,000 companies as their CRM, billing should be handled by Salesforce as well.

What are the advantages of using Salesforce Payments?
It saves time:
By combining multiple payment steps into one, you simplify the payment process. Streamlining the quote-to-cash process leads to faster deposits and fewer errors, which leads to a better customer experience. Human error is reduced because only one entry is required.
It gives you a 360-degree customer view:
You gain a deeper understanding of your data and are able to produce more efficient reports when you have one source of truth. As a result, upselling and contract renewal opportunities are created. When your team has access to your customer's payment history and account activity in Salesforce, they will be better equipped to provide support, thereby reducing churn.
Payments can be taken in a more flexible way:
Most Salesforce users are able to use Salesforce payments in the way that is most convenient for them, including Field Service Lightning, communities for partners and clients, over the phone, via text message, embedded in contracts, and many more. The checkout experience can be quick and seamless, optimized for the customer's device and location.
The following two examples show how Salesforce-native payment solutions are successful for many businesses:
SaaS organizations
Multiple software solutions offered by SaaS providers can be managed through subscriptions and adjusted based on usage.
An app for payment processing syncs customer data with subscription plans. Companies do not have to switch between programs or manually send invoice data to view customers and their subscription selections.
Credit and debit cards can be processed directly from a Salesforce account. Transaction data is connected to a customer's records through a unique transaction record, and their payment data isn't stored within Salesforce.
Since organizations are better able to keep track of invoicing information, customers are also able to receive better support through the process, if needed.


Vacation Rental App
All aspects of rental agreements involve payments, including sign-up, funding, and invoicing. When large monetary transactions are involved, both customers and business owners want a clear understanding of what is happening.
Through Salesforce payments solutions, businesses can automate transactions securely and safely, while also having access to statements and payout timing within their Salesforce system. As a result, all information is available in one place and can be accessed quickly.


The difference between a payment gateway and a payment processor:
You may now wonder what the difference between payment gateways and processors is if you are unfamiliar with payment processing terminology and components. You are connected to your customers through a payment gateway. Payment information is captured by them and sent to the payment processor. The payment processor then passes the data on to the issuing bank. Banks verify that the payment can be processed. Depending on whether a transaction was successful or not, the processor, such as PayPal, ApplePay, or Google Pay, informs the gateway.

The most popular features of payment processing apps

➔ Subscriptions: It is becoming increasingly popular to subscribe to a service. Customers like the "Set it and forget it" method, but businesses may find it complicated. Keeping track of revenue generated, who has paid, what plan they are on, etc., is essential.

➔ ACH Payment Processing: It is not necessary for every customer to use a credit card to make a payment. Automated Clearing House Network (ACH) payments provide a way to transfer money from one bank to another.

➔ Real-Time Reporting: With real-time reporting, you can forecast sales more accurately and fine-tune your planning.
Billing platforms can make it difficult to review revenue and then check the customer database for updates, flags, or past-due accounts.
You can get real-time reports that show the decline and growth of your business, the reasons customers cancel services and when they cancel, and the payment methods and channels your customers prefer.

➔ Security: There were more than 68% more data compromises in 2018 than in 2020 and 23% more than in 2016. It is critical to find a PCI-compliant app that offers built-in security. Security can be achieved through client-side tokenization, for example. In other words, the user's browser sends the card details directly to the gateway. Salesforce never stores the card details, only the tokenized version. Since the card information would be encrypted, hackers would not be able to access it if a data breach occurred.