Gifting a Golden Hoodie to inspiring Trailblazers at a Salesforce event is our way of saying thanks and "Shine on, friend!". Discover our Golden Hoodie Trailblazers stories, learn about many of our recipients, and enjoy the beautiful diversity of our community.

When you see a Trailblazer with a gold hoodie, you're likely to wonder, "What's that super shiny hoodie?". It's a great question, one we urge everyone to ask.

 
It began with an inspiring

#Awesome

Admin
More

#Awesome

Admins

, developers, executives and entrepreneurs inspired our audiences around the world with amazing stories of grit, persistence, passion and paying it forward.
These Trailblazers are all incredible examples of doing well in their careers and doing good in their communities.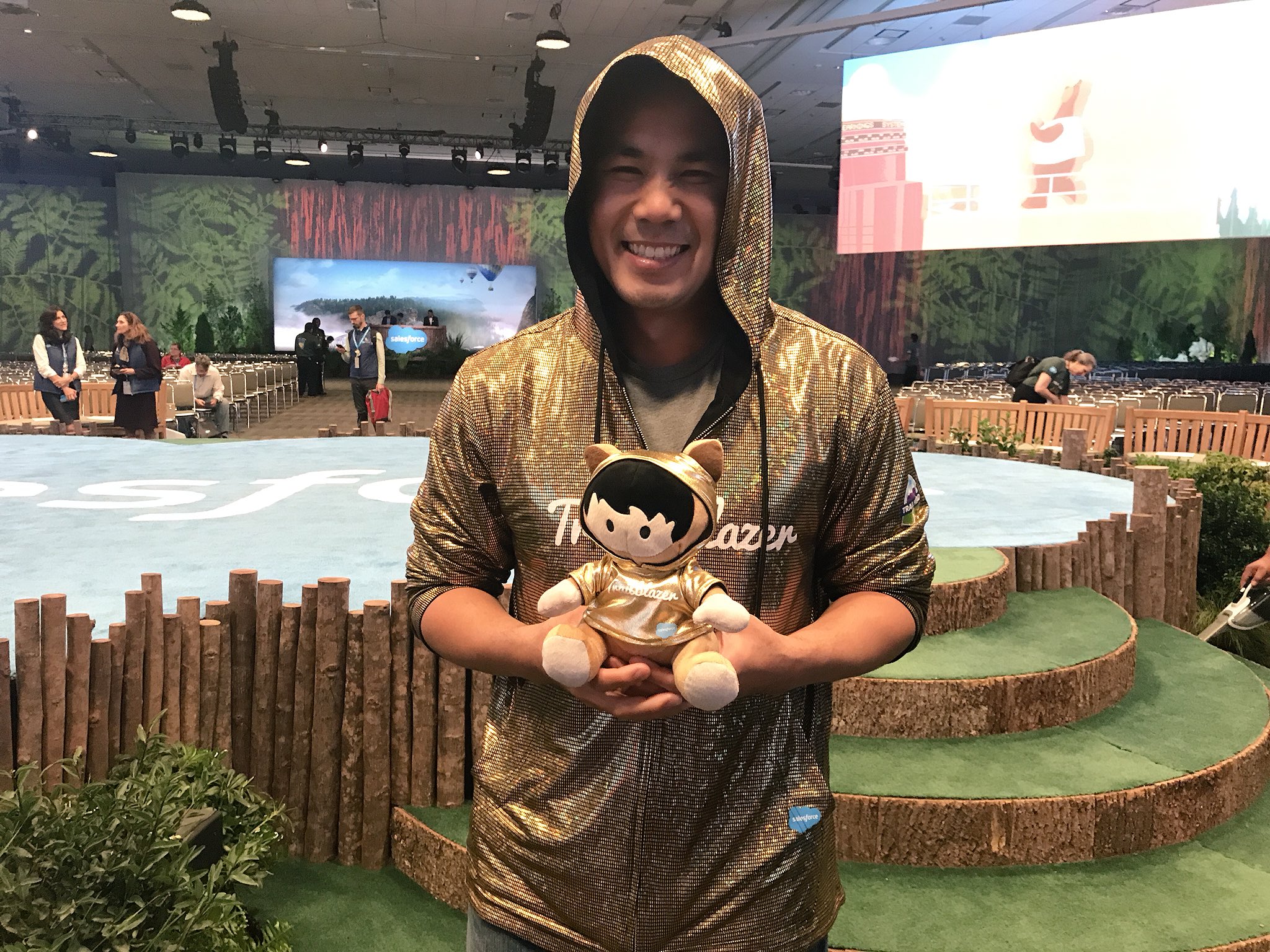 "Only those who will risk going too far can possibly find out how far one can go!"

T.S Elliot