Email marketing is the primary function of Pardot, whereas advertising and mobile marketing are the primary functions of Marketing Cloud. Using Pardot, B2B teams can better align marketing and sales efforts. Using Salesforce Marketing Cloud for 1:1 customer journey communication with mixed communication channels is a great idea.
Here are some frequently asked questions:
Does Pardot belong to Marketing Cloud?
Pardot is included in Marketing Cloud?
There are two ways to interpret part of this:
Developed using the same product architecture.
They are marketed under the same brand.
Marketing Cloud currently includes Pardot as part of its product suite. Pardot went through a transition period. Initially independent, then aligned with Sales Cloud (as the two integrated more), and now it is advertised under the 'Marketing Cloud' label. There are two important differences between the two: a) they both require separate licenses, and b) they do not communicate directly.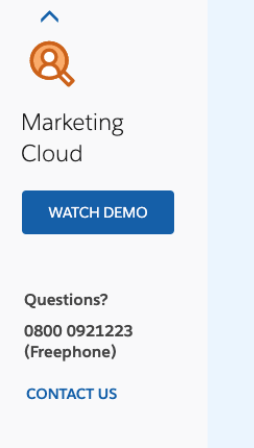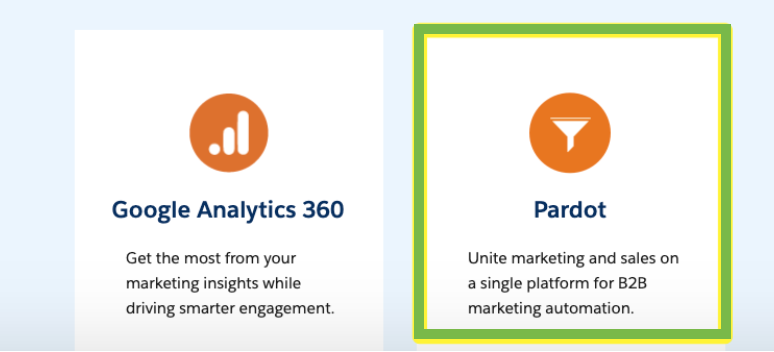 An email marketing tool called Pardot does the following:
Although Pardot's primary marketing channel is email, you would be a fool to assume it only handles mass mailings. You can segment your database automatically based on prospect behavior and what's happening in your CRM with Pardot. The value of Pardot will come from combining these data points and only sending emails when relevant – that's where it's worth its price.
In addition to these channels, Pardot handles the following:
Salespeople are assumed to need to use a more tactful 'high-touch' approach when selling to B2B companies.
Compared to Marketing Cloud, Pardot does not provide as many social posting tools, SMS tools, etc.
The Marketing Cloud provides a 'Studio' and a 'Builder' for every marketing channel.
A smaller budget is needed for Pardot
Pardot is used by companies of every size and budget. It is unfortunate that some organizations are tempted by the lower price point and opt for Pardot for this reason alone, regardless of whether Marketing Cloud is a better fit.
The saying 'don't cut corners' is very true in this instance as these organizations will spend more time and money on customizations and integrations in the long run.
The Pardot platform is designed for non-technical teams:
According to the comparison table, Pardot is designed to be WYSIWYG (what you see is what you get).
As a result, users are prevented from looking under the hood, making Pardot harder to break.
Building and Studio types within Marketing Cloud vary, and some require specialization. Market Cloud data management can be more complex than Pardot, often requiring development knowledge.
A Marketing Cloud can, however, be used by a non-developer quite comfortably once it has been configured according to the datasets, segmentation, or ETL activities a marketing team needs.
In conclusion, Pardot requires far less time to learn than Marketing Cloud.
Would you like to know which is right for you?
As a result of the information so far, you should be able to 'lift the fog' and find your way in the right direction. Here are some questions to consider:
Does your organization have 'considered purchases' with long sales cycles and multiple decision-makers? = Using Pardot
Do you use Salesforce Leads and Salesforce Opportunities to manage your sales process? = Use Pardot
Is your organization making 'transactional purchases' across multiple marketing channels? Using Marketing Cloud for marketing (and e-commerce)