A great tool for small businesses, Salesforce Professional Edition is geared primarily toward small businesses. There are many features of the full Salesforce suite but also a few limitations.
How does Salesforce Professional Edition work?
Professional editions of Salesforce are described as "complete sales solutions for any size business". It has many of the features of the full Salesforce suite (Enterprise edition), but it lacks some essential features, so you need to assess it carefully.
What Are the Benefits of Professional Edition?
If you are a small or medium business owner (or a consultant looking to sell Salesforce to its customers), you should start with the Salesforce Professional edition. Why? Here's why:
➛ Affordability Combined with Scalability
Professional edition is an example of how marketing and product teams analyzed the market and developed products that, in my opinion, feature all of the features most businesses need.
90% of all businesses on earth fall into this category. The most likely cause of someone wanting more features is that they did not analyze and fully understand the daily operations of their business.
➛ The Functional Reach Of The Platform
If you don't want to digitize your business end-to-end, you could buy Professional Edition and stay on this edition for life. That's not the case for all companies. In most cases, managers want to know how much the pipeline is worth and what the forecast for the next quarter is. However, sales reps just want a simple quoting system. All of that is included in the professional edition. On top of it, it offers:
Communication Tool For Internal Use (Chatter);
Mobile App;
A Great Deal Of Customizability;
Tools For Security (Permission Sets and Profiles);
Tools For Automation (Flow and Process Builder).
➛ Price
It is impossible to ignore the $75 price tag. This is easily the best offer on the market, since there are no restrictions on the number of users (unlike the essentials edition).
➛ Professional Edition vs. Enterprise Edition: What's the Difference?
There are different types of limitations. While some of them aren't important at all, others prevent you from implementing mission-critical business processes and require a lot of creativity. Professional Edition's most critical limitations took me almost a year to define. In most cases, I'd choose Enterprise edition because of my own top three limitations:
Lack of API;
There Is A Limit Of 5 Flows Per Type;
Approval Processes.
➛ API
API stands for Application Program Interface. It is similar to clicking buttons in a system, not with a mouse, but with another computer and remotely. Salesforce cannot be integrated with other systems such as ERP, accounting software, billing software, or any other app.
➛ Data Loader Not Working
As a direct result of the lack of API in the Professional edition, Data Loader deserves a separate paragraph. There would be no business without data. There are your customers, orders, invoices, and much more. Occasionally, you may need to update this data in bulk. Maybe you want to upload your data to a third-party system. The Data Loader gives you the ability to manipulate large amounts of data. Your system can be updated by uploading, downloading, and updating records. Professional edition users have only one option for mass data editing dataloader.io, a paid tool with significant limitations.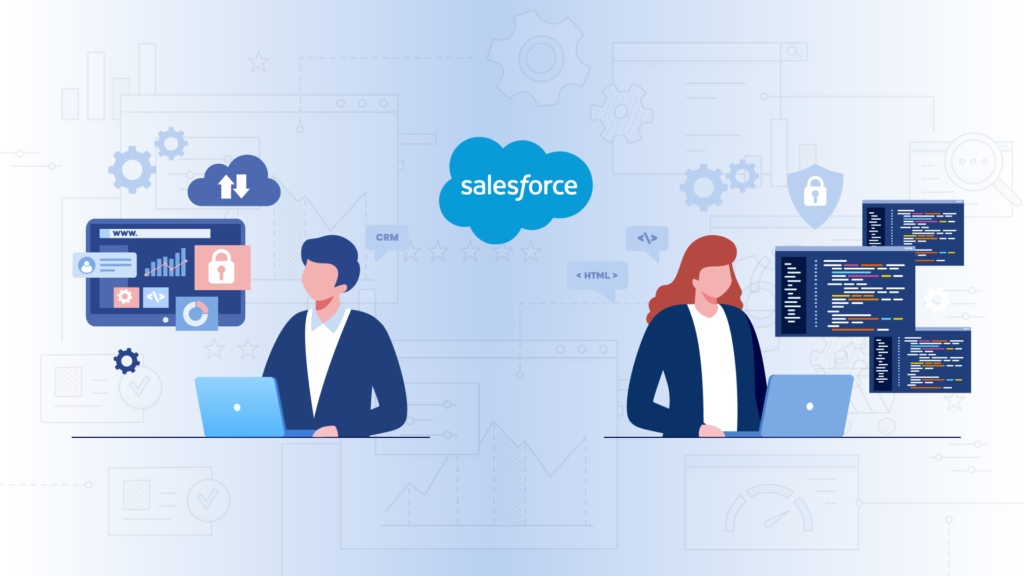 ➛ Permission Sets
Permission Sets are like access cards for doors. Some doors are accessible to you, but others are only accessible to more senior staff.
Access to Salesforce parts can be controlled granularly using permission sets. Professional editions allow only ten permission sets, which is fine for small teams (depending on what you consider a small team). When the team grows, you will realize that it is not enough.
What are the differences between the Professional Edition and the Essentials Edition?
Salesforce has recently updated its Essentials edition, which is a CRM version for companies that are just getting started. According to my honest opinion, it would be more than enough for most basic use cases and would be better than any other CRM on the market for $25 per month per user.
Both have some serious differences, however. In this article, we'll take a deep dive into each of them.
➛ Products and Quotes
Opportunity Products and Quotes are missing from Essentials. Because of this, you won't be able to create quotations, report on them, or even use them; Using the Essentials edition, you will only be able to track sales and services.
➛ Number of Users
Another major limitation when it comes to the Essentials edition versus the Professional edition is the number of users. You can't have more than ten users per your whole Salesforce organization on Essentials edition. Instead, you will have to upgrade to professional.
➛ CPQ Usage Capacity
Professional editions also offer CPQ (Configure, Price, Quote).
This article explains the difference between CPQ and Products and Price books for those who are not familiar with this type of software. CRM functionality cannot be extended with CPQ in Salesforce Essentials.
3,449 total views